Live: Beirut 10/21/06
For your viewing pleasure, a photo montage: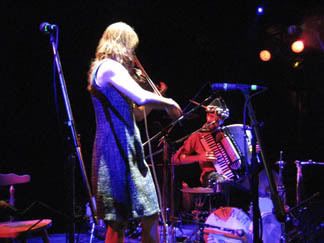 A Hawk and A Hacksaw's Heather Trost and Jeremy Barnes.
The great Jeremy Barnes, former Neutral Milk Hotel drummer and the brains behind A Hawk and A Hacksaw. As you can see, he has drumsticks and bells attached to various parts of his body so he can play various instruments with each limb.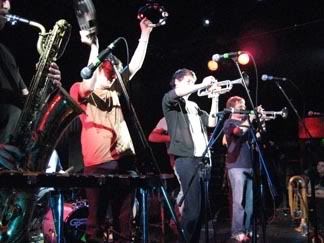 Beirut's band consisted of Zach Condon and seven backing members.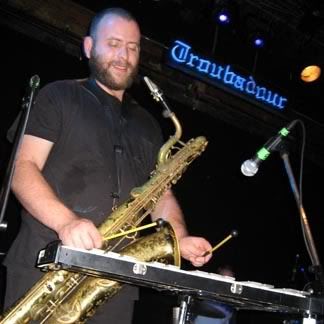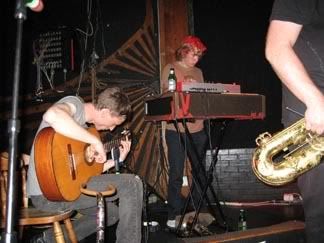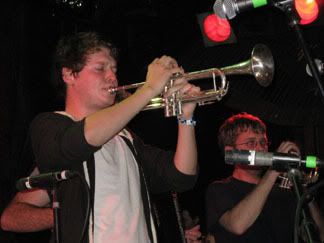 Mr. Zach "I am young and talented" Condon, the man behind Beirut.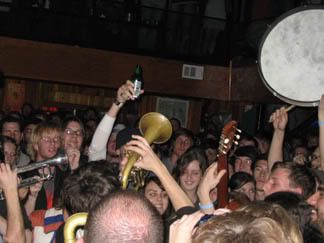 The first encore, in which the band climbed down with their instruments to play among the audience.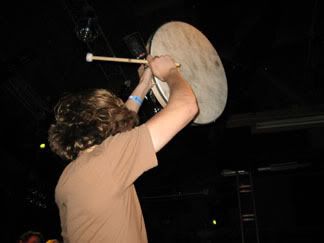 Download:
Beirut -
The Gulag Orkestar
Beirut -
Mount Wroclai (Idle Days)
- Dominick Duhamel -
Tags:
Beirut
,
Gulag Orkestar
,
Zach Condon
,
mp3