Column: Leonard Cohen: Tower of Songs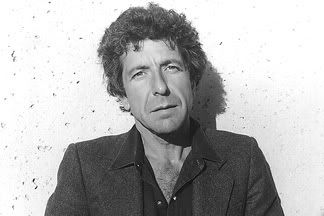 Why is it that every Leonard Cohen cover is so fucking good? I can only answer that with one response, because Leonard Cohen is a lyrical genius, capable of writing such stunning imagery in song. I was originally going to write this article based on the individual covers of his work that I had heard, but I never got around to writing it. Then, less then a month ago a soundtrack of Leonard Cohen songs covered by popular singer/songwriters was released. It was recorded live at Hal Willner's "Came So Far For Beauty: An Evening of Leonard Cohen Songs", at the Brighton Dome as part of the Brighton Festival 2004 and at the Sydney Opera House as part of the Sydney Festival 2005. So initially my plans for this article were for it to be a column, but with this recent release I wasn't sure if I should do a column or an album review.
I chose to not do an album review only because it would be more about the artists that covered his songs and not so much about his work. I am not saying that I don't like the covers of his songs, because like I said above, they are all so good. Just to prove why these covers are good I will list the performers on this album: Martha Wainwright, Teddy Thompson, Nick Cave, Kate & Anna McGarrigle, Beth Orton, Rufus Wainwright, Antony, Jarvis Cocker, The Handsome Family, Perla Batalla, and Julie Christensen. If you are familiar with any of these artists you can now understand why the covers were handled with such care in recreating the magic of Cohen. As good as the covers are, the most incredible part of these songs are the very lyrics that they are made from. Lyrics so profound and so genuine, that they could only be that of Leonard Cohen.
The one thing I love about Leonard Cohen's songs is by far the variety of humor, pleasure, loneliness, and isolation he captures in his writing. I would like to pick a few of my favorite lines from his songs. The first is from the song "Tower of Song" which was beautifully sung by Martha Wainwright on the recent album released. The line is " I was born like this, I had no choice. I was born with the gift of a golden voice, and twenty seven angels from the great beyond." Why I enjoy this line is because it shows a humorous side to Leonard Cohen. He wasn't known for his voice, because it was rough and he didn't hit the notes that well, but it doesn't matter when you can write such well-written words. The humor in this obviously is that he says he was born with the gift of a golden voice, and pointing out that he doesn't have a good voice. What a great way to be so honest. The second line that I enjoy is from the song "Chelsea Hotel No.2" which is done by Rufus Wainwright. The line is "You fixed yourself and said, well never mind, we are ugly but we have the music." I heard somewhere that this song was about Janis Joplin, and as everyone knows Janis was an amazing vocalist but not so much on the pretty side. So if this story is true, what a great line for one brilliant musician to say to another brilliant musician. I kind of live by this saying, ever since I heard it, but more the part about being ugly, and not the part about being a good musician though I can play a good riff now and again.
I just realized that I could name a bunch of great Leonard Cohen lyrics, but the night is getting old, and I am getting weary and I could never get all of it in this article. If there is one thing I would say to anyone who has never listened to Leonard Cohen, it is, do listen to him and make your own opinions about his work. Maybe I stand somewhat alone on what I think, but its okay because look at the artists that cover his work. They can't be wrong; they are ugly but still have the music. I am joking, but now I fear that Rufus Wainwright will come and kick my ass.
- Ryan Cox -
Tags:
Leonard Cohen
,
Came So Far For Beauty
,
mp3