Track Review: Panda Bear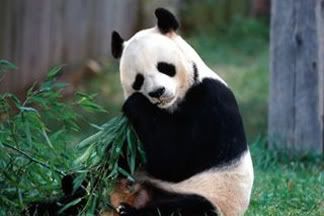 "Comfy in Nautica"
from "Person Pitch"
7/10
Side projects often sound like their "father" band. This holds true with Noah Lennox, AKA Panda Bear, whose song "Comfy in Nautica" could be mistaken for a new Animal Collective song. But alas, it's just one member of the four. And it's not bad.
"Comfy in Nautica" starts with lo-fi train tracks that get lost in the beat – short harmonized ahhs, steady quarter note handclaps, stomps, and a synthetic noise-roar. Vocals appear from the beat, soaked in church-like reverb, making "Comfy in Nautica" a modern day indie-experimental Brian Wilson take on the centuries-old concept of the church hymn. Lennox's melodies and powerfully reverberated voice shine above the simple background psychedelia. I can't understand most of the lyrics – except the wonderfully optimistic "try to remember always / always to have a good time" – but I find myself making up nonsense to the rest as I sing the unforgettable melody unconsciously throughout the day.
Panda Bear's double role in animal-themed bands is apparent both in name and song. Comfy in Nautica's steady, repetitive non-drum beat and song structure recalls Animal Collective to a T. It's just as good. And like Animal Collective, this track by Panda Bear is just weird enough to stay alive and interesting for four minutes. After a mostly static first three minutes, the beat is overcome by quiet samples, which morph into a low drone. The song is finished.
Download:
Panda Bear -
Comfy In Nautica
- Austin Bauer -
Labels: Animal Collective, mp3, Panda Bear