Music is a Cruel Lover II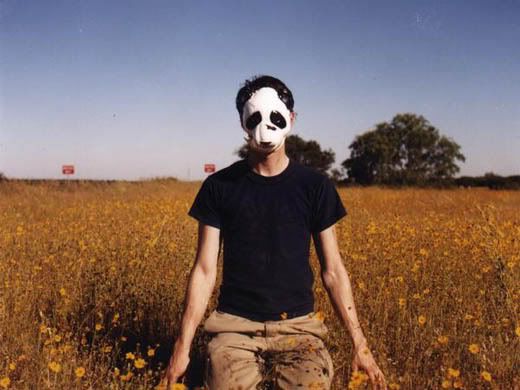 Iron & Wine
-
Pagan Angel and a Borrowed Car (Live) [mp3]
As if I wasn't already excited about the new Iron & Wine album. I'd have trouble falling to sleep at night, thinking of the breathy and gorgeous melodies, the simple but flawless guitar plucking, and the moving lyrical stories. But then—damn you "Live at Pabst Theater" recordings, damn you—everything changed. There was no bathing, no attending classes, no responding to the people around me. There was only Sam Beam's voice, rich and authoritative. I urge you: don't listen to this track. It's too incredible. Your shower will go unused, your bed unslept in, your mind unable to focus on anything than the fact that folk is the only kind of music that matters and that Iron & Wine is the only kind of folk that matters. I'm serious. Consider yourself warned.
Panda Bear
-
Bros (Terrestrial Tones Remix) [mp3]
The fact that bros are my least favorite type of annoying-jock-asshole only affirms my love for Panda Bear, because I love "Bros" despite its ugly connotations. Right now Panda Bear is fairly uncontested for my Album of the Year (only Feist [marry me!] comes close) and, "Bros" being my favorite song on the album (and thus my current Song of the Year), I thought I'd invest in the 12" single. I normally hate remixes, but this one was a rare success. High five! This track's kind of all over the place, but in the way that air is all over the place—that is, the best way. Sounds like there are some new samples in there, and even more reverb! Just when you thought Noah Lennox couldn't sound more like he was in a giant, echo-y hall, you were proven wrong. Not that it sounds bad or anything.
Dodo Bird
-
Men [mp3]
My friend just came in and saw me writing this post and commented (semi-jokingly) that Dodo Bird should open for Panda Bear. To which I replied the environmental implications of that were terrible, and that Dodo Bird playing with someone like T. Rex would be much more appropriate, though obviously not from a business standpoint. We're gonna save those giant pandas, mark my word. Dodo Bird sounds like Beirut with less Balkan and more DIY. Good, though. I think his whole rhythm section is one drum (plus that clickey thing, but that doesn't count), which I respect because I always try and record tracks with one drum and usually they end up sounding like shit, mostly because I'm awful at tuning drums and the drum I use hasn't been tuned since the late seventies. His real name is Meric Long, and he's someone you should watch out for in coming years. Buy his album—you'll thank me later. Later being when you've finished giving it a full listen. "Horny Hippies" is also a good song, although my reason for thinking so is a bit too personal to write on a blog, y'know? So I picked this one.
- Dominick Duhamel -
Labels: Dodo Bird, Iron and Wine, mp3, Panda Bear