Live: Menomena 3/10/07
Menomena's Saturday night show at the Echo was met with a crowd that did anything but hide its adoration. The three handled their often-tricky material expertly (at one point Justin Harris was playing a bass keyboard with his feet, playing guitar, and singing at the same time) and, with an army of new and excellent songs from "Friend and Foe", the audience left the show with their love for Menomena growing exponentially.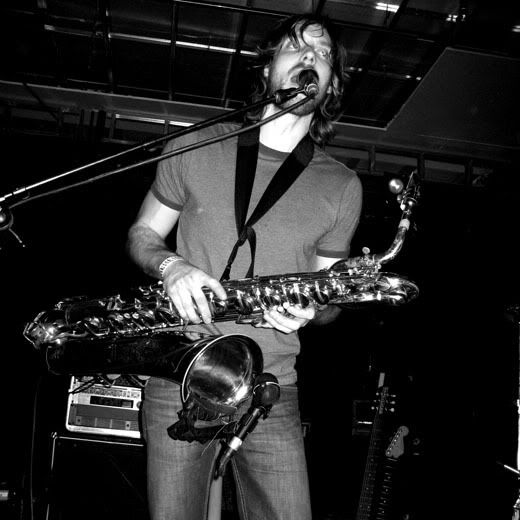 Damn you redeye, damn you. But check out Justin's sweet baritone sax.
Brent Knopf looks like he's nineteen years old. Oh yeah, and he's a computer programming genius. His vocals on "The Monkey's Back" during the encore were haunting and incredible—easily the highlight of the night.
Danny Seim is eight feet tall. And treats the drums accordingly.
Download:
Menomena -
The Pelican [mp3]
Menomena -
The Monkey's Back [mp3]
- Dominick Duhamel -