Live: Bodies of Water 3/2/07
I've posted about Bodies of Water once before, when I took fancy to a song they posted on their website, but Friday night at the Echo, my fancy blossomed into obsession. There weren't a ton of people there—I counted sixty, maybe seventy tops—but they still performed like they were in a sold out arena, bellowing every note at the top of their lungs with a passion too omnipresent to be anything but totally sincere. As fantastic as their music is on album, it is not until you hear it live that it really starts to take shape, that its dynamic, four-part vocal arrangements transcend the traditional performer-audience bounds and become a part of the mass consciousness, not only by their visible fervor but by the loving, beating heart that resides behind it. Check out their website for more info, as well as some cool pictures and designs. You can also can buy their three-song EP from Insound. No doubt you'll hear about these guys from me again but, for now, live photos: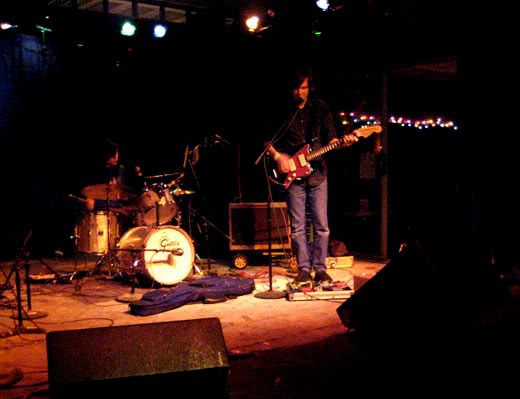 The Spires were, a pretty decent, if not a little boring, opening band. They sound like Clap Your Hands Say Yeah would if they were a garage-rock duo.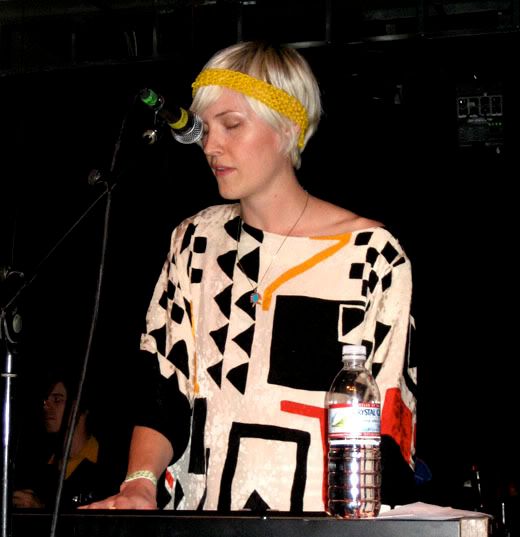 Bodies of Water's Meredith Metcalf, probably the most devastatingly charming stage presence I've ever seen. And a hell of a good singer on top of that.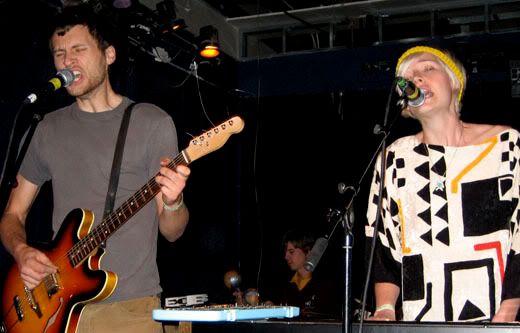 David and Meredith, husband and wife as well as Bodies of Water's lead singers.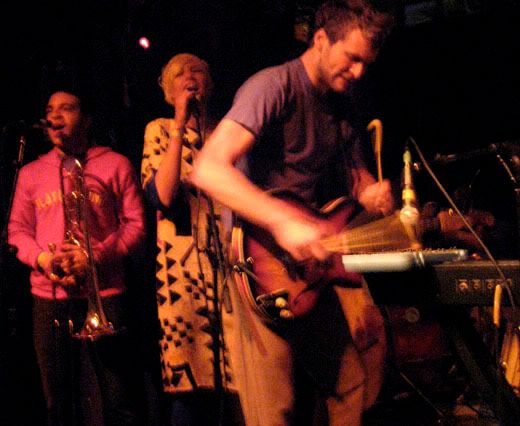 Awesome moment, shitty picture. David pounds the shit out of a xylophone.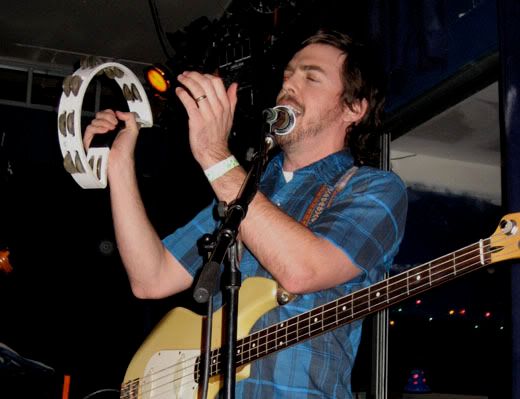 Kyle Gladden: rocking both the tambourine and early signs of a mullet.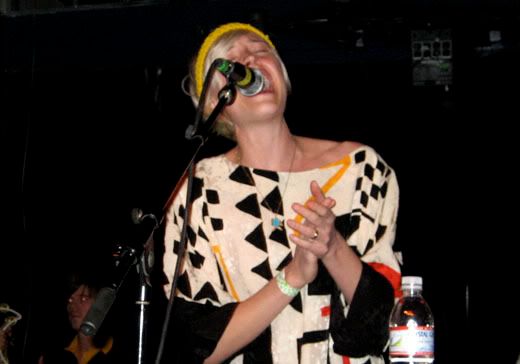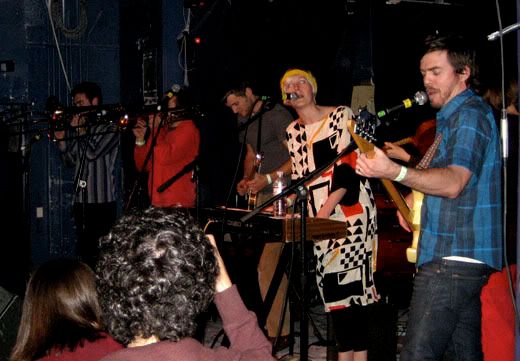 Download:
Bodies of Water -
These Are The Eyes [mp3]
Bodies of Water -
Doves Circle The Sky [mp3]
- Dominick Duhamel -
Labels: Bodies of Water, mp3, Photos, The Spires