Live: Acid Mothers Guru Guru 9/11/07
Even as I walked into the Troubadour, I had a feeling that it was going to be an unusual night. I was greeted at the merch table by the wave of a collapsible fan and a flurry of Japanese words among the band members. There you go. Shirts were pricey—$25—probably due to the weakness of the U.S. dollar at the moment. The first act, a band from Kentucky called
The Phantom Family Halo
, started off with a promising track of beautiful, atmospheric noise rock but the songs that followed failed to live up to the standard of the first. Still, not a bad opener, and one worth getting there early for.
Acid Mothers Guru Guru
, which includes Mani Neumier of Guru Guru and Kawabata Makoto and Tsuyama Atsushi of Acid Mothers Temple, kicked it off exactly as I thought it would: with a couple lengthy, guitar-based psychedelic jams. They did change the pace throughout the night, however; a couple percussive tribal numbers and an odd but amazing chant-based song rounded out a stellar night of music, the latter of which gave Atsushi a chance to show the audience the astounding number of different noises he can make with his mouth. It's also worth noting that Atsushi was wearing a fanny pack the entire evening. And that all three of them spoke very little English.
Anyway, here are some photos. Not all of them are the best quality, so bear with me. Also, if you notice that they are Makoto-centric, it's because (a) that's where I was standing and (b) he's one of the few people I consider a guitar god and I wanted to bask in his glory.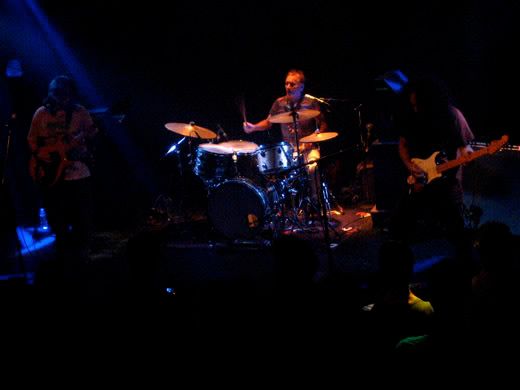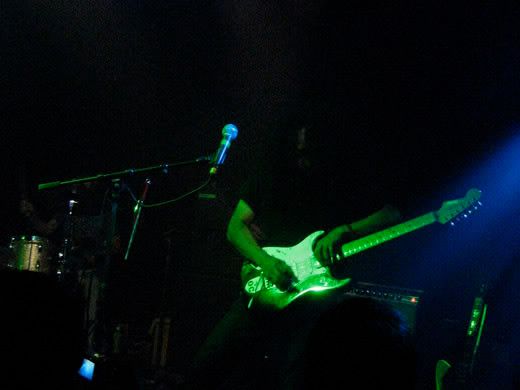 FINGER TAPPING! But not in a lame way. Fuck off, Van Halen.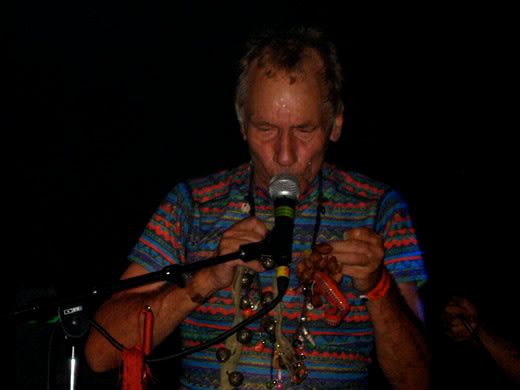 Mani Neumier who, according to Makoto, is 67 years old. That's actually the only thing Makoto said in English all night. And he said it twice.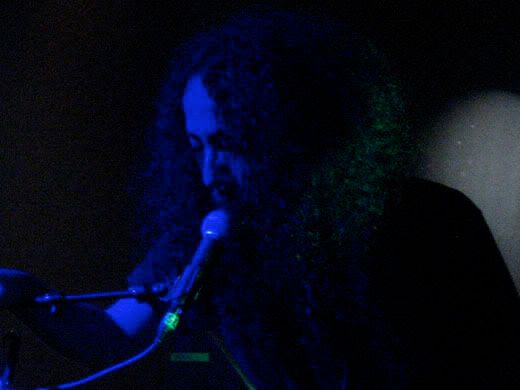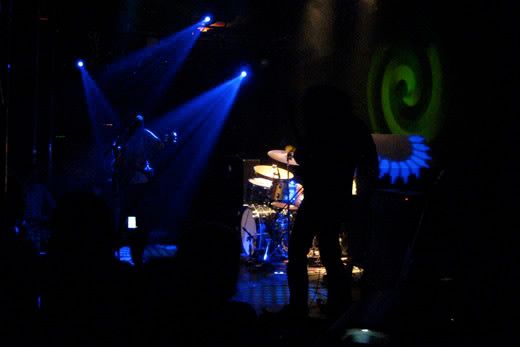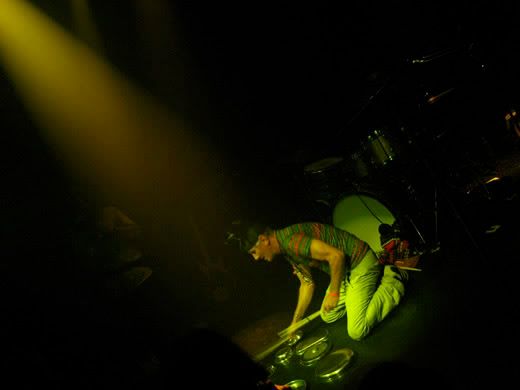 Mani Neumier, playing what appear to be tuned pans. Still not sure.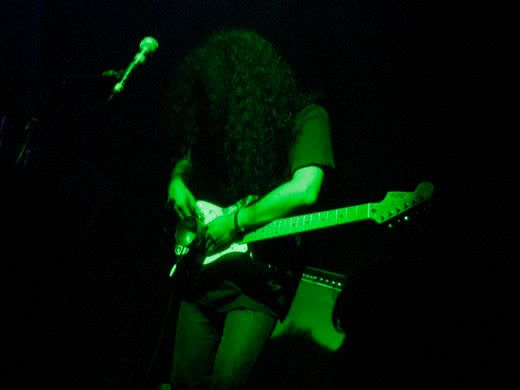 Makoto, playing his guitar with a mortar and pestel. So cool.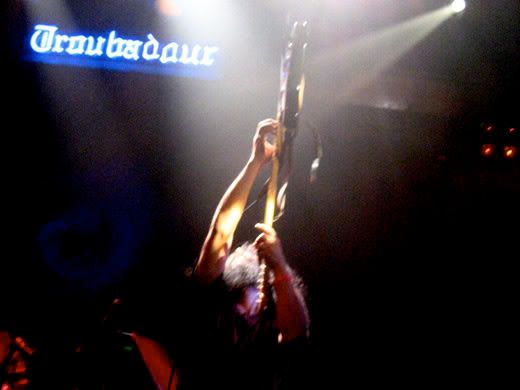 Download:
Acid Mothers Temple & the Melting Paraiso U.F.O. -
Electric Love Machine [mp3]
Acid Mothers Temple & the Melting Paraiso U.F.O. -
Bois-Tu De La Bière? [mp3]
- Dominick Duhamel -
Labels: Acid Mothers Temple, Guru Guru, Phantom Family Halo