This is Japanese Pysch! Part I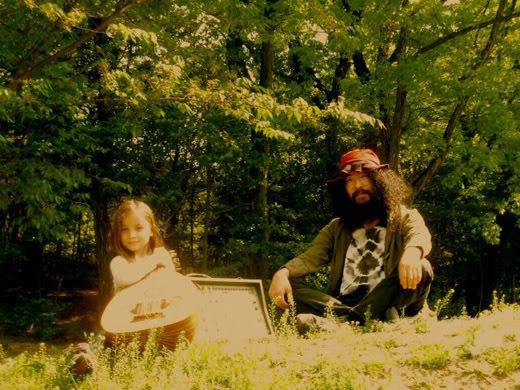 As many of you probably know, at the moment I'm almost totally immersed in a Japanese psychedelic phase. In my experience, there are very few other scenes that have such a vitality and truth about their music; to be honest, the identity and creativity found in Japanese psych is a breath of fresh air when considering how many bands these days lack true originality. And, since the genre has so much to offer and so few people know about it, I thought I'd do a brief run-through of some of the more notable bands, along with recommended albums and
free mp3s to download
(which can be found at the bottom of the post). Part II should be coming within the next few days. I strongly encourage you to check all the following artists out; some of them have almost totally changed my perception of music—in a good way, of course.
Ghost
This band is awesome for so many reasons. So many, in fact, that I think I'm just going to have to put them in list form:
1. One of their members is a Buddhist monk.
2. Though they've only released seven proper albums, they've been around since 1984.
3. They've refused to play in the U.S. until the Bush Administration is out of office.
4. Masaki Batoh, the band's de facto leader, is concerned almost exclusively with the moment organic, improvised music is formed rather than recording or touring.
5. The mind-blowing guitar work of Michio Kurihara, who appeared on the most recent Boris album and used to be in White Heaven. This man is one of maybe five people I would consider guitar gods, and this is coming from a guitar player.
6. The sheer number of instruments the band plays, which includes the hurdy gurdy, flute, tabla, ryu, sitar, vacuum pipes, banjo, timpani, and the list goes on.
7. They live a largely nomadic lifestyle.
8. Their choice of venues is impeccable. In their earlier days they would play at random in subways and parks. Many of their shows have taken place in temples, which is absolutely gorgeous and moving to watch.
9. Their recently released live DVD,
Metamorphosis
. If that doesn't inspire you to play music, there's something wrong with you.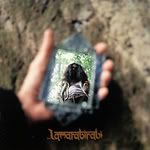 Best Starting Point:
Lama Rabi Rabi
(1996)
This album is among Ghost's more tribal and psychedelic (which I believe to be their greatest incarnation) rather than folk or rock-based. It opens with an incredible one-two punch, the slowly evolving atmosphere of "Masttillah" followed by the ferocious "Rabirabi". This is music that transports you, that can provide an out-of-body experience when approached with the right attitude. Also highly recommended is the album
Temple Stone
(1997). But to be honest the best starting point is probably their live DVD.
Acid Mothers Temple
The Acid Mothers "Soul Collective" really has no definite lineup and has performed and released albums under dozens of different names since it's origin in 1997, the most famous being Acid Mothers Temple & The Melting Paraiso U.F.O. and Acid Mothers Temple & The Cosmic Inferno. The Acid Mothers collective puts out anywhere from two to five albums a year, due mainly to their shifting lineup and the spirit of improvisation present on most of their albums. The collective's most consistent member is Kawabata Makoto, who is one of the other very few musicians I would consider to be a guitar god. Thanks to his presence, many of their tracks are essentially lengthy guitar jams, but free of all the nasty connotations of jam-heavy songs. Makoto and his bandmates essentially believe it's possible to communicate with the cosmos via their music, a sentiment that is quite present when listening. Like the music of Ghost, the music of AMT is meant to bring a musician or listener beyond the accepted limits of his or her soul or being. Some AMT albums are simply one hour-long song with several movements, but despite their tendency toward longer songs, there is never a moment that the music becomes stale or dull. The music of AMT is alive in the very truest sense.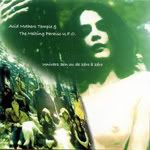 Best Starting Point:
Univers Zen ou de Zero à Zero
(2002)
My first full listen to this album was one of the most eye-opening experiences I've had with music in the last few years. This album has it all—the insane guitar-based jams of "Electric Love Machine" and "Blues Pour Bible Noire", the absolutely gorgeous ballad "Ange Mecanique de Saturne" and the odd but charming vocal manipulation track "God Bless AMT". The veins of this album run thick with energy and light. This year's
Crystal Rainbow Pyramid Under the Stars
is also very worth checking out.
Boredoms
Who can even approach Japanese psych or underground music without bringing up the Boredoms? The Boredoms, who first appeared in 1986, are a Japanese weird-rock
institution
and one well-worthy of its reputation. Yamantaka Eye is generally considered the band's leader. Also frequently present is Yoshimi P-We, who plays drums, trumpet, and sings. The Boredoms' style jumps distractedly from noise rock to electronica to minimalism to tribal psychedlia with barely an effort, and each incarnation is just as rewarding as the last. But these are all united by a single, cohesive Boredoms aesthetic; and while it's difficult to put a finger on, it has a lot to do with a total disregard for the public's expectations, a high level of invention and innovation, and a good deal of post-production. My friend Matt once said the most interesting thing about the Boredoms is that it seems like they don't want you to listen to them, but that you do anyway, as if listening to the Boredoms is a sort of musical masochism. A beautiful, beautiful sort of musical masochism.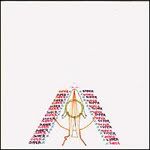 Best Starting Point:
Super Ae
(1998)
This album is a microcosm of the greater Boredoms aesthetic, and the release on which this aesthetic is most fully realized. Sludgy guitar interludes interrupt chant breakdowns, the whole tempo speeds and slows at random, voices growl from all directions, and synths chirp like songbirds at sunrise. The album remains accessible, however, and they avoid weirdness for the sake of being weird. It's a painstaking effort disguised as a beautiful mess, and a hell of an aural journey.
Fushitsusha/Keiji Haino
Keiji Haino is an absolute monster of the Japanese psychedelic and avant-garde scene. Fushitusha was essentially Haino and whatever other musicians happened to be around. The band formed in 1978, though it wasn't until 1989 that they released a full album. Most of their music characterized by Haino's brilliant and tormented guitar playing, which is sometimes violent and impulsive, sometimes beautiful and submissive. His vocals share many of the same characteristics as his guitar playing, unafraid to embrace bare emotion and record it with the utmost honesty. Fushitsusha has been on hiatus since 2001, but Haino continues to be prolific in his own right, recently releasing several highly experiment albums like
Kono Kehai Fujirareteru Hajimarini
(2005), which consists of nine tracks of minimalist drumming, and
Uchu Ni Karamitsuiteiru Waga Itami
(2005), which consists of four tracks of Haino playing manipulated oscillator signals. Haino has also collaborated with artists such as Boris, Jim O'Rourke, and Peter Brotzmann.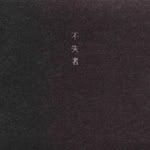 Best Starting Point:
A Death Never To Be Complete
(1997)
This album is all about movement, from the quiet to the loud and aggressive and back again. Haino's vocals on "Though It Went So Well?" are extremely raw and, as a result, extremely powerful. His guitar work on "That Which Is Becoming Me" is the reason he's considered by many to be a virtuoso. A difficut listen at times, but this album is more than just music, it's a series of moments that are at the same time discordant and cohesive. A strange and haunting listen, and an experience well worth having.
Polysics
All you really have to know about this band is that they describe their music as "technicolor pogo punk" influenced primarily by Devo. Their songs are infused with an absolutely insatiable energy, driven by equally insatiable guitar and synth tracks. Think something along the lines of Parts & Labor in the eighties with cheerleaders. For a band that's only ten years old, Polysics have a rather large catalogue of releases, including numerous compilation appearances and a handful of mini-albums.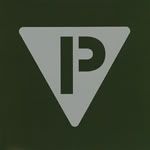 Best Starting Point:
National P
(2003)
Listening to this is like being punched in the face with by an angry chipmunk painted all the colors of the rainbow. Many of the songs are punk in spirit, layered with nonsensical vocals, a plethora of weird noises, and given frequently to bubbly synth riffs. With fourteen songs clocking in at only 36 minutes, this album is short but sweet. Anyway, if it were any longer you may have a heart attack.
Download:
Ghost -
Moungod Asleep [mp3]
Acid Mothers Temple & The Melting Paraiso U.F.O. -
You're Still Now Near Me Every Time [mp3]
Boredoms -
Super Are [mp3]
Fushitsusha -
Though It Went So Well? [mp3]
Polysics -
Peach Pie On The Beach [mp3]
- Dominick Duhamel -
Labels: Acid Mothers Temple, Boredoms, Fushitsusha, Ghost, Keiji Haino, mp3, Polysics