Track Review: Justin Timberlake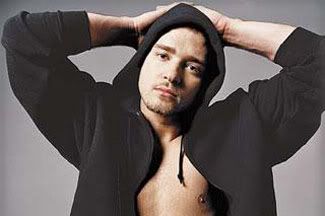 "My Love [Feat. T.I.]"
from "FutureSex/LoveSounds"
9/10
Very rarely do I venture into the realm of pop music. There are a few pop songs I'll admit I enjoy—Britney Spears' "Toxic" and Beyonce's "Crazy in Love" are a couple—but usually I'm content to stick with my indie roots.
This song is starting to make me question this decision. I've always been subject to an extraordinary amount of Timberlake's work; my two best friends in high school were (and still are, in fact) the gnarliest *NSYNC fans I've ever heard of and I would rarely hang out with them without watching JT's appearance on Saturday Night Live ("Bring it on in to Omeletville!") or watching as they sang "Bye Bye Bye" into hairbrushes. I know, I know—I'm a real man's man, aren't I? Well, fuck you.
The fact of the matter is, this song is sick as hell and while I don't know enough about pop music to make the absurd amount of pop culture references and technical explanations that I do in my articles on indie music, I still gotta spread the love.
This song is great in all the right ways. Timbaland's production is crazy—it's got washed out, delayed synths with a totally irresistible beat that's one part bass/snare clicks and one part beatbox whisper. And, if you listen close enough, there's what seems to be a Radiohead-style Ondes Martinot wail going on in the background. Badass. Just try not to dance. You can't resist.
J.T.'s in top form too, spitting off hopelessly idealistic lyrics ("I can see us holdin' hands / walkin' on the beach, our toes in the sand / I can see us on the countryside / sittin' on the grass layin' side by side") and snapping from loose, high-note crooning verse melodies to ultra-tight and melodically perfect choruses. The only bad thing you could say about this song is that Justin's kinda being girly and melodramatic—but of course, that's why he brings in some help. T.I. plays the yin to J.T.'s yang, contributing a little one-liner to the choruses and then taking the bull by the horns during the last verse and spitting some badass rhymes before Timberlake lays one more sweet chorus down. It's perfect.
The last Justin Timberlake song I remember liking was "Cry Me A River" (though the last half of "Senorita" was pretty cool), and since that was a while ago, it's good to hear something so damn solid from him again. This song gives me a reason to turn on the radio again and an incentive to risk occasional ventures out of my indie rock world. Pop and R&B doesn't get any better than this. J.T.'s got eggs, and damn if he knows how to cook 'em.
Because this song has not been released in any form, we can't post it for download. But, if you can manage to track it down on the internet somewhere, it'll be very worth your time, I promise. Until then, you can find a live video of the song here.- Dominick Duhamel -
Tags:
Justin Timberlake
,
My Love
,
FutureSex/LoveSounds
,
Timbaland