Live: The Hold Steady 11/12/06
For your viewing pleasure, a photo montage: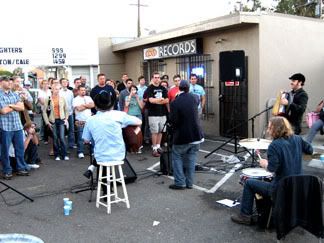 The Hold Steady playing an acoustic live set outisde Lou's Records in Encinitas, CA on an overcast afternoon.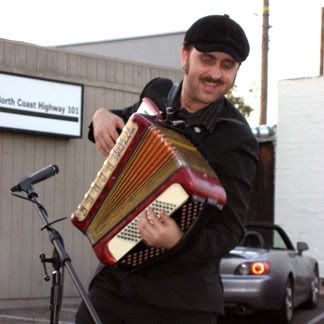 ACCORDIAN IN & ALL OVER YOUR FACE.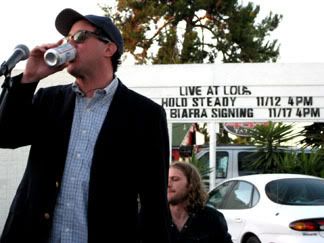 Craig Finn and beer: like peanut butter and jelly, only with some rock 'n roll involved. Actually, alot of rock 'n roll.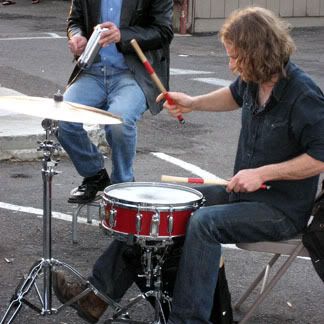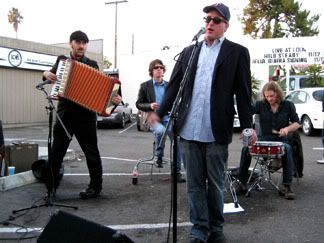 "Gonna walk around and drink some more, gonna walk around and drink some more, gonna walk around and drink."
- Dominick Duhamel -
Tags:
Hold Steady
,
Boys and Girls In America
,
Lou's Records
,
mp3