This is Japanese Pysch! Part II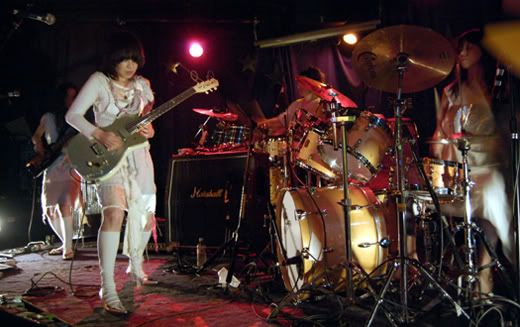 Here it is, the second part of my intro to quality Japanese psych—the artists in this part are generally a little less eccentric than the previous, so if the first set was too much for you to handle, definitely give these a try. As always there are
mp3s to download
at the end of the post, so be sure to check those out. Also, if I missed an artist you think belongs on this list (which I'm sure I did, I'm no expert), shoot me an email or leave me a comment! There's no reason there shouldn't be a Part III. In fact, I want there to be! Anyway, enjoy the delicious psychedelic ear food from Japan.
Hisato Higuchi
Listening to Hisato Higuchi is like being young again, struggling to stay awake while you wait for your mom to tuck you in and kiss you goodnight. Higuchi was originally a puppeteer, and while the transition from puppeteer to musician doesn't make total sense, the way his former profession appears in his music certainly does. He works his guitar strings with a delicacy normally reserved for marionettes and the result is a collection of songs almost entirely devoted to subtlety and the beautiful moments that can be born of a single note piercing the silence.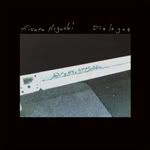 Best Starting Point:
Dialogue
(2006)
This is a short album—only 35 minutes long—comprised almost entirely of fragile guitar parts, all of them beautiful and quietly powerful. There are moments, however, when Higuchi's crooning vocals or some alien feedback enter the mix and the resulting juxtaposition is phenomenal. Though this album certainly has a time and a place, when approached with the right mindset (mellow, pensive, observant, even spiritual) this is an enormously rewarding listen. Minimal and ethereal.
OOIOO
OOIOO is, of course, the all-female group founded by Yoshimi P-We, who is also a member of Boredoms. Over the past twelve years, the girls have released five full-length albums. Their sound is totally unique, characterized mainly by heavy percussion, shouting vocals (but not quite cheerleader-esque), and a foundation in repetition. They also incorporate elements of jazz, some experimental noises probably related to Boredoms, and at times world music beats. Due in large part to the percussion, the music of OOIOO has a lot of energy, always propelling itself forward and keeping the listener engaged.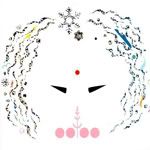 Best Starting Point:
Taiga
(2006)
This is the group's most recent album and arguably their best.
Taiga
witnesses OOIOO really hitting their stride, combining rich and interesting percussion with a multitude of creative ideas and dynamic styles. The album opens with "UMA", a tour-de-force of shouts and heavy drum hits, and an hour later, has ventured into jazz, noise, Afrobeat, and dance rock territories. This album is like nothing you've ever heard, a collection of tracks from a group that has almost too many ideas for its own good.
Boris
Now, I realize that Boris isn't a "psych" band and that they've spent much more of the last fifteen years in the noise rock and sludge rock arenas by comparison, but their ventures into psychedelic territory along with how damn good they are make them a band I can't afford to overlook. Boris is a simple, three-piece band and, for a band with a static lineup, one of Japan's most prolific groups. In the past they've worked with the likes of Keiji Haino, noise god Merzbow, and doom rockers Sunn O))). Their last two U.S. releases,
Pink
and
Rainbow
(with Ghost's Michio Kurihara) have been their most accessible to date and the latter embraces that psych element I mentioned previously. Boris' music is generally very well-crafted and beautifully layered; though prolific they may be, you can tell they put a lot of time and energy into their releases.
Pink
, which is more of a hardcore/shoegaze album, was the first of their albums to really catch the attention of the American indie crowd. Their earlier releases were a little more chaotic (and in some cases, borderline unlistenable) but Boris' latest endeavors has the band constantly forging new and exciting paths.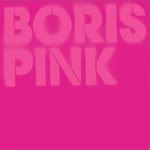 Best Starting Point:
Pink
(2006)
I was sold on
Pink
by the end of the album's title track, which is only the second on the album. It's something like the aural equivalent of a city perishing in flame. The energy level is consistently high—even Wata's guitar picking during quieter parts sound with the same joie-de-vivre as the album's gnarliest riffs. The greater variety of songs and increased breathing room also allows Takeshi to deliver some of his finest and most soulful vocals to date. This is music like the sun is a lamp.
Rashinban
Rashinban is one of the many side-projects of ex-Boredoms member Yamamoto Seiichi, who is easily among the most prolific artists in Japan. According to Ghost's Masaki Batoh, Rashinban is the only band in Japan other than Acid Mothers Temple he can really get behind. The group's releases are extremely hard to find, however, as most (maybe none, I'm not sure) of their releases haven't made their way to the U.S. Rashinban's music is slightly more conventional than many of the other bands I've been discussing, embracing a predominately sixties-pop style with sunny vocals and an emphasis on the organ. Their songs are seamless, the work of a group that knows the kind of music it wants to make and is damn good at making it.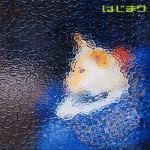 Best Starting Point:
Hajimari
(2002)
I recommend this album because it's the only one I could get my hands on, and thus the only one I can recommend with confidence. That said, it's still great and I can only assume Rashinban's other releases are just as good. The first time I heard it I was driving from Los Angeles to San Francisco and I remember that the hour-long album went by in no time at all—not because it wasn't memorable, but because its such a breeze of a listen. It's light and fluffy, like pancakes of rock.
Yura Yura Teikoku
I actually discovered this band through
Raven Sings the Blues
, one of my new favorite blogs. Though they've been together since 1989, it wasn't until 2005 that they played a show outside of Japan. This is a pretty good example of the limited exposure YYT has gotten in the U.S., and why so few have heard of them. Their sound is a combination of garage rock and psych rock, with a nice side of pop sensibilities and noise accents. Over the years they've eschewed their more chaotic tendencies and focused more on song craft, but the band's past wildness is still present; the result is an extremely well-balanced and dynamic sound, as weird as it is fun.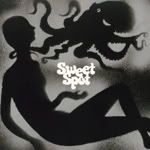 Best Starting Point:
Sweet Spot
(2006)
This is YYT's most recent release and, from what I've heard, one of its best. There's a wide range of songs, from scatterbrained pop gems in the headspace of the Zutons to mellow psych that's got a hint of Pink Floyd in its bones. Every track has a character of its own, each embracing a different style and tempo that keeps the whole album interesting. And while it may not be better than the sum of its parts, damn are its parts something.
Download:
Hisato Higuchi -
Kizuato [mp3]
OOIOO -
UMO [mp3]
Boris -
Pink [mp3]
Rashinban -
Fire Song [mp3]
Yura Yura Teikoku -
ソフトに死んでいる [mp3]
- Dominick Duhamel -
Labels: Boris, Hisato Higuchi, mp3, OOIOO, Rashinban, Yura Yura Teikoku